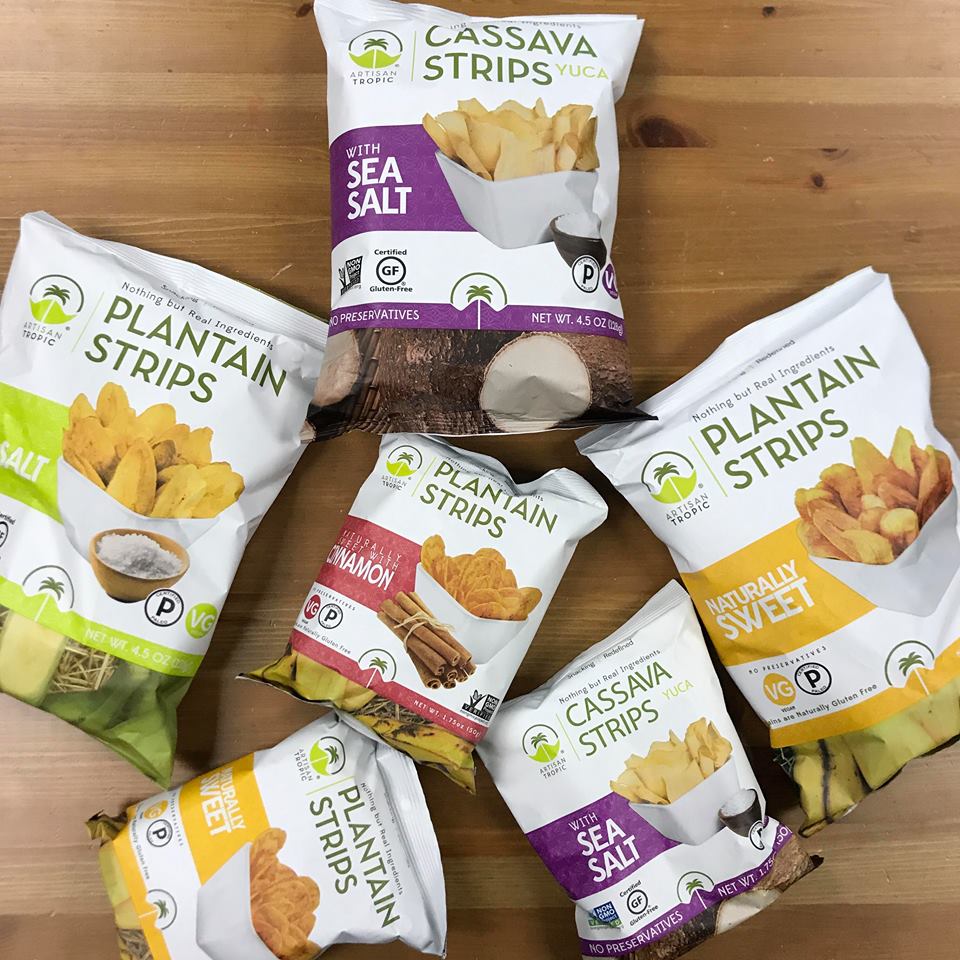 Artisan Tropic
This week I'd like to highlight Artisan Tropic.  They bring us the ever popular Cassava Strips and a variety of Plantain Strips.  The story of why Artisan Tropic was formed is a similar one in the AIP community.  It really hit home for me.
Artisan Tropic is a family owned business.  In 1994 the family relocated from Bogota, Colombia to Charlotte, NC. They were confronted by a medical mystery in 2011 when their youngest daughter became very sick.  
According to their website, they "could not figure out what was wrong with her so we took her to a holistic nutritionist." As has happened for many of us, dietary changes improved her health.  Through this experience, the entire family became passionate about eating a healthier diet.  And thus, Artisan Tropic brand and delicious snacks were born.
Artisan Tropic snack foods are all Non-GMO, Certified Gluten-Free, Certified Paleo and Vegan.
The Guzman and Nino family members behind the Artisan Tropic brand didn't stop there.  They are also involved in a community project called Love's Bloom.  Love's Bloom mission is to "LOVE a person through temporary financial help, so they can get motivated and encouraged to live and enjoy life!"