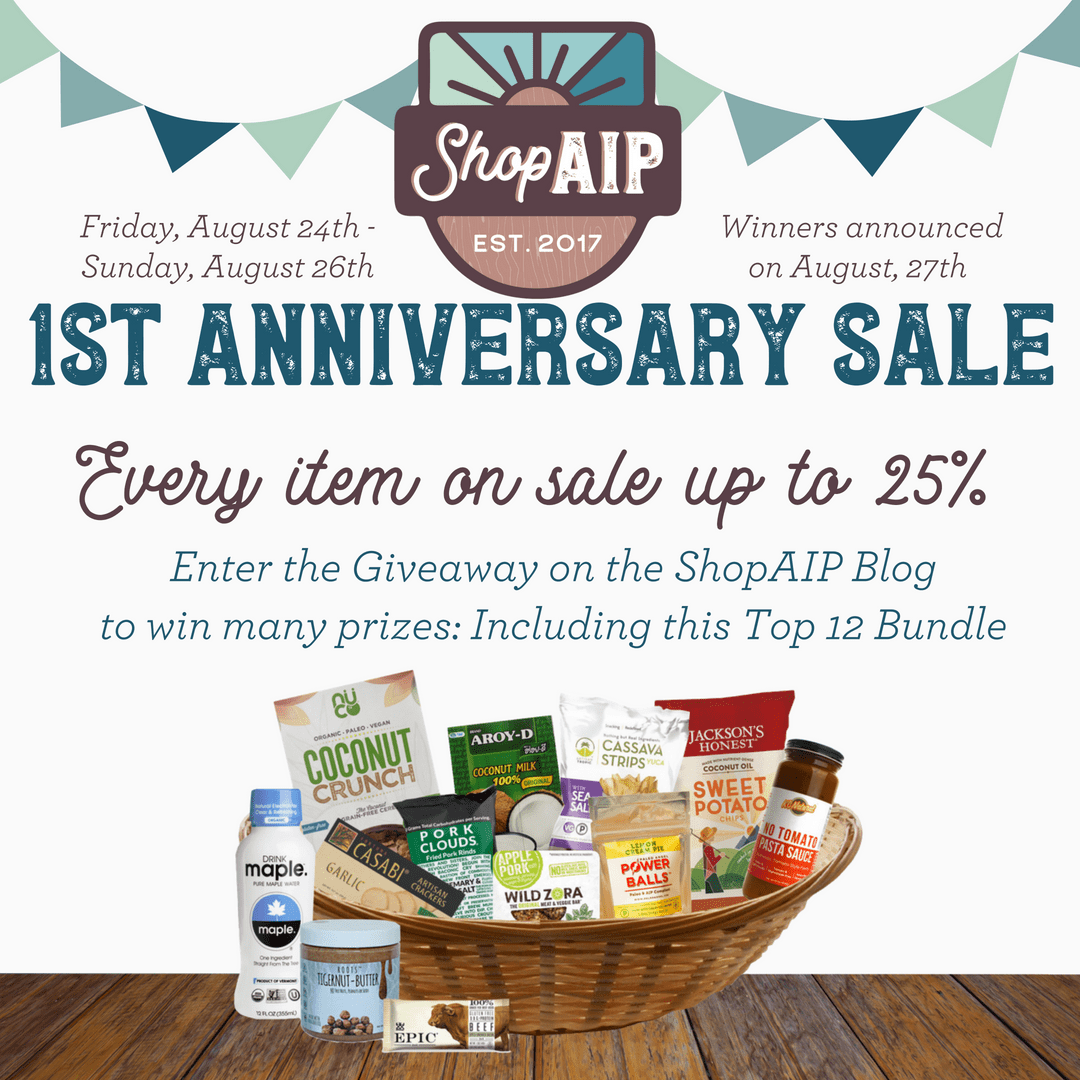 ShopAIP 1st Anniversary Giveaway!
First of all I want to say such a big thanks to our customers, our AIP community supporters and our suppliers.  It is amazing to me that ShopAIP has now been around for a full year.  It has been a wild ride this past year, but it has also been an absolute pleasure to serve our incredible community. 
We have just launched a ShopAIP Pinterest page and we'd love for you to check it out!  Following our Pinterest page is just one of several easy ways to be entered into our giveaway worth more than $900!!
Store-Wide Sale through Sunday
Get all your favorite AIP products up to 25% off
12 Giveaway Products, 24 Winners
Over $900 worth of giveaways!